Hello Bookworms, and welcome to another post from The Paperback Princess! I hope you all had a great weekend! I finally got done with my schoolwork for the week! (I may have cried a couple of times through it, but that's ok!) Today I am doing the A Few of My Favorite Things Tag, so let's get right into it!
---
A Book You've Read More Than Once
'The Jessica Darling Series' by Megan McCafferty
Even though I technically haven't finished the series, I've read the first 3 books more than any books I've ever read. I just love this series!
---
A Book You Would Take On A Desert Island
'The Swiss Family Robinson' by Johann Wyss
I've never actually read this book before, but I think this would be a good book to read if you found yourself on a desert island.
---
A Book That Made You Cry
'Every Last Word' by Tamara Ireland Stone
This book was really good, but it definitely made me cry throughout the story because I resonated with the story so much.
---
A Book That Scared You
Honestly I don't really read scary books, so I don't have one for this one.
---
A Book That Made You Laugh Out Loud
'What's Your Poo Telling You?' by Josh Richman and Anish Sheth
Okay so because most of the books I read are ones I laugh out loud to, I chose this book instead. I've never actually read it, but just the title alone made me laugh out loud.
---
A Book That Disgusted You
'Fahrenheit 451' by Ray Bradbury
I had to read this book in high school and I absolutely hated it. The thought of a world where books are burned just drives me crazy. I love books way too much. Just really did not like this book at all.
---
A Book You Loved In Preschool
'The Berenstain Bears Go To The Doctor' by Stand and Jan Berenstain
I loooooved these books as a kid! But the doctor one I read a lot when I was super young. It was definitely my favorite one out of all of the books.
---
A Book You Loved In Elementary School
'Junie B. Jones Loves Handsome Warren' by Barbara Park
I loved the Junie B. Jones so much as a kid, and this one was definitely my favorite one. I had to have read this one at least 10 times in elementary school.
---
A Book You Loved In Middle School
'The Babysitters Club' by Ann M. Martin
I loved these books as well and couldn't get enough of them in middle school. I always wanted to be a part of The Babysitters Club!
---
A Book You Loved In High School
'The Harry Potter Series' By JK Rowling
I was definitely obsessed with the Harry Potter series when I was in high school. I used to get in trouble for reading them while I was supposed to be learning and paying attention.
---
A Book You Hated In High School
'Lord of the Flies' by William Golding
I had to read this book in my English class in high school and I hated it. I could not get into it at all.
---
A Book You Loved In College
Since I am just now in college and haven't had to read any books for school yet, I'm going to skip this one as well.
---
A Book That Challenged Your Identity
As much as I would like to say that I had one book that challenged me and everything I am, I can't say that I've actually found one yet. There have been books that have made me think about my life and stuff, but no books that have actually challenged my whole identity.
---
A Series That You Love
'The Ridgewater High Series' by Judy Corry
This is a recent series that I've read, but I love it so much. I only have one book left in the series, but yeah it's really good!
---
Your Favorite Horror Book
Another one I will have to skip since I don't read horror books.
---
Your Favorite Science Fiction Book
'The Uglies Series' by Scott Westerfeld
Since this is technically the only set of books I've read that is science fiction, I'm choosing this one. I am still surprised how much I actually enjoyed the books.
---
Your Favorite Fantasy Book
'Harry Potter and the Order of the Phoenix' by JK Rowling
What can I say? I like Harry Potter. And this is my favorite book out of the series.
---
Your Favorite Mystery
'The Paradise Series' by Elin Hilderbrand
Even though this was a series, I loved the whole mystery plot that happened in these books. Really really good.
---
Your Favorite Biography
'On Writing' by Stephen King
This may not have exactly been a biography, but I learned so much about him in this book that I didn't know about before. This is still one of my favorite books to go back to when it comes to my own writing!
---
Your Favorite Classic
I'll be honest, I've never read a classic before. Unless you count the books we had to read in school, but I never really enjoyed any of those.
---
Your Favorite Romance Book
'The Wedding' By Nicholas Sparks
I love this book so much because I love The Notebook, and this book is the second one to it. I even prefer this one to the first one.
---
Your Favorite Book Not On This List
'How To Find Love In A Bookshop' by Veronica Henry
I love love love love this book. It was everything I could ever want in a bookstore romance novel!
---
What Book Are You Currently Reading
'Forever Yours' by Judy Corry
This is the last book in the Ridgewater High series. I am excited to finish the series, but also sad about it at the same time lol
---
A Book You Have Been Meaning To Read
'First Love' by James Patterson and Emily Raymond
I've had this book for years now, but I have yet to read it. It seem like a really good book, but also a sad one. I just don't know if I can handle a sad book right now lol
---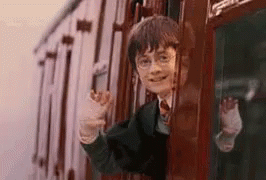 And that's it for this tag! This one was a lot longer than I expected lol. I hope you all enjoyed reading about some of my favorite things! Next time I will be doing the Ben N Jerry Book Tag, so make sure you are here for that one! Until next time, Bookworms!!
-The Paperback Princess 👑