Hello Bookworms, and welcome to another post from The Paperback Princess! I hope you all had an awesome week! Today I will be doing a review of the book 'The Cousins' by Karen M. McManus, so let's get right into it!
Genre: Mystery, YA
Number of Pages: 337
My Rating: 8/10
"Everybody has secrets. That's non-debatable. The only question is whether you're keeping your own, or someone else's."
This book was actually pretty good. I honestly didn't think I was going to like it, but the mystery pulled me in and had me guessing until the very end. And speaking of the end, I did NOT see it coming. Usually I'm pretty good at solving the mystery before the end, but the ending for this came out of nowhere. I was definitely pleasantly surprised. The characters are a little hard to get to like, but again, by the end I was cheering them all on. There isn't much death in this one, just a really good mystery that spans multiple generations. I would definitely recommend this book!
Here is the synopsis from Goodreads: Milly, Aubrey, and Jonah Story are cousins, but they barely know each other, and they've never even met their grandmother. Rich and reclusive, she disinherited their parents before they were born. So when they each receive a letter inviting them to work at her island resort for the summer, they're surprised… and curious.

Their parents are all clear on one point—not going is not an option. This could be the opportunity to get back into Grandmother's good graces. But when the cousins arrive on the island, it's immediately clear that she has different plans for them. And the longer they stay, the more they realize how mysterious—and dark—their family's past is.

The entire Story family has secrets. Whatever pulled them apart years ago isn't over—and this summer, the cousins will learn everything.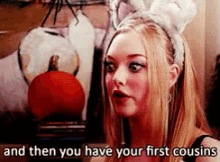 And that's it for this post! I hope you all enjoyed my book review. Let me know in the comments if this book sounds good to you! I hope to see you all next week for another post! Happy Reading, Bookworms!
-The Paperback Princess 👑