Hello Bookworms, and welcome to another post from The Paperback Princess! I hope you all had a wonderful week! Today I will be doing a review on the book 'You'll Be The Death Of Me' by Karen M. McManus, so let's get right into it!
Genre: Mystery, YA
Number of Pages: 336
My Rating: 5/10
"We all make mistakes, right? And almost never see the fallout coming."
I REALLY wanted to like this book. But unfortunately it just fell flat for me. The writing was good, but the characters were kinda bleh and the mystery, while exciting until the last couple of chapters, was a letdown in the end. It wasn't as good as other books of McManus, I'll definitely say that.
Here is the synopsis from Goodreads: Ivy, Mateo, and Cal used to be close. Now all they have in common is Carlton High and the beginning of a very bad day.

Type A Ivy lost a student council election to the class clown, and now she has to face the school, humiliated. Heartthrob Mateo is burned out–he's been working two jobs since his family's business failed. And outsider Cal just got stood up…. again.

So when Cal pulls into campus late for class and runs into Ivy and Mateo, it seems like the perfect opportunity to turn a bad day around. They'll ditch and go into the city. Just the three of them, like old times. Except they've barely left the parking lot before they run out of things to say…

Until they spot another Carlton High student skipping school–and follow him to the scene of his own murder. In one chance move, their day turns from dull to deadly. And it's about to get worse.

It turns out Ivy, Mateo, and Cal still have some things in common. They all have a connection to the dead kid. And they're all hiding something.

Now they're all wondering–could it be that their chance re-connection wasn't by chance after all?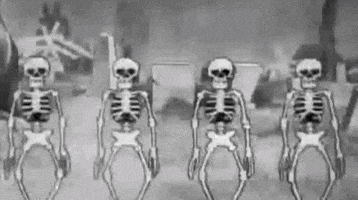 And that's it! I apologize for the short post this week. I have been feeling a little under the weather this week. I hope to see you all next time for another book review! Happy Reading!
-The Paperback Princess 👑