Hello Bookworms, and welcome to another post from The Paperback Princess! I hope you all had an awesome week. As for me, I got one final down and one more to go! This is my last week and then I have a 2 week break which I'm really looking forward to. Anyways, today I will be doing the Relationshipping Book Tag, so let's get right into it!
Who was your first book crush?
Hmm that's a hard one because I really don't remember. I'm assuming it was probably Harry Potter, tehe.
Who was your most recent book crush?
Definitely Cash Steele from the Paradise series books by Elin Hilderbrand. He's a dream!
What popular ship do you sink?
I honestly have a few, but I will have to go with Edward and Bella from the Twilight series. To me they never made sense, and I was always a Jacob fan anyways lol
Which unpopular ship do you actually love?
Hermione and Harry. I really love them together and I have noticed that this one doesn't seem to be a very popular ship. I love them anyways!
Do you have a favorite friends to lovers ship?
Um yes, I have a ton!! But I will go with Ron and Hermione. Being a Harry/ Hermione shipper, I wasn't a big fan of this ship at first, but after awhile I got sucked into it and now I really love them together.
What ship reminds you of your relationship? Or the relationship you would like to have?
Hmm. I would love to have the relationship that Noah and Allie had in the Notebook. They were really great together and had a lot of good times. They just love each other so much and it makes me love them and want a love like that!
What ship was just unnecessary?
I think there were quite a few, but I will go with Ayers and Baker in the Paradise series books by Elin Hilderbrand. That relationship just didn't make ANY sense to me. It made me so mad lol
Imagine your favorite ship 10 years in the future (from when their book ends)… where are they now?
Oh I have so many favorites though! I really love Draco Malfoy and Harry Potter together (I know, I know) so I will go with them. I don't really know where I would see them in 10 years though. Obviously they somehow get together after the last book.
Which book do you want to see adapted to TV/Movie? Who would you cast to bring your ship to life?
This is another really hard one. I would honestly love to see 13 Little Blue Envelopes by Maureen Johnson. It's such a good book and I would love to see it brought to life on the big screen. And I would love to see Ginny and Keith together too. I am not sure who I would like to play them though. Maybe Zac Efron for Keith and Anne Hathaway for Ginny.
What is a relationship that you wish happened?
Harry Potter and Draco Malfoy. I just would love to see it happen. I adore enemies to lovers, so this would be right up that alley. Just think of all that pent up anger between the two!!
What character(s) have broken your heart?
Wayyyyyy too many! I can't even think of one to put down though. Maybe Dobby from Harry Potter? That was definitely a rough one for me.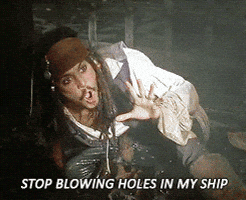 And that's it for this tag! I hope you all enjoyed it. I love talking about my favorite ships! What are some of your favorite ships? Let me know in the comments! Next week I will be doing the Life in Books Tag, so be sure to be here for that! Until next time, bookworms!
-The Paperback Princess 👑