Hello Bookworms, and welcome to another post from The Paperback Princess! I hope everyone's week is getting off to a great start. I have been working on schoolwork this week and just enjoying time with my boyfriend (when he's actually home lol). Today I will be doing the Fictional Bucket List Tag, so let's get right into it!!
Harry Potter – Go To Hogwarts
I feel like this is obviously on a lot of people's fictional bucket lists, but I'm putting it anyways. Seriously, how cool would it be to go to Hogwarts and get to experience everything (okay, maybe not EVERYTHING) that Harry and his friends got to?? Sign me right up!
When We Believe In Mermaids – Befriend the Bianci Family
This book had such great characters and character development and I just immediately fell in love with the Bianci Family. I think it would be super cool to befriend them all and become apart of their world. Oceanfront locations anyone??
The Kissing Booth – Replace Elle Evans with myself
Okay I'm super sorry, not sorry, about this one. But come on. Let me be Elle Evans instead. Let me get to kiss up on that adorable Noah Flynn. Pleaseeeeeeee!!!! ❤
After – Fall in love with Harden Scott
Okay major bad boy feels here, but please. We all know Harden Scott would be the perfect (or terribly imperfect) guy for us. Just listen to that British accent, okay. Drool worthy for life!!!
13 Little Blue Envelopes – Travel Europe with Ginny and Keith
I mean, who wouldn't want to? Their story about traveling across Europe was great, and I just would have loved to been there to join them in those adventures. Even taking a whole new adventure with them would be fab!
Judy Corry – Be the main character in one of her novels
I LOVE Judy Corry's novels and would love love love to be a main character in one of them. Some of the guys she writes in her novels are just way too drool-worthy to pass up!
Nicholas Sparks – Have my very own romance of his
Let's be real: Nicholas Sparks knows how to write a good love story. I would definitely want to have my own romance that he writes (although maybe not the sad endings).
Paradise Series – Live in St. John, Virgin Islands
This series did such a great job in describing the wonderful place of St. John Virgin Islands. It really really makes me want to move there, or even just visit for a couple of weeks. It truly sounds like paradise to me!
Jessica Darling Series – Become best friends with Jessica Darling
Even though I haven't finished this series yet, I fell in love with Jessica Darling in the first book. She is someone I would definitely love to have as a best friend!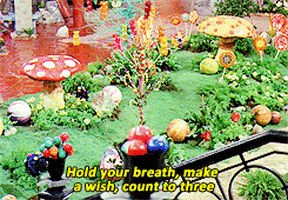 Charlie and the Chocolate Factory – Visit the chocolate factory and meet Willy Wonka
Being one of my all time favorite movies, I have always wished I could visit the chocolate factory and meet Willy Wonka. I think it would be probably more amazing than any of my other fictional bucket list ideas from above!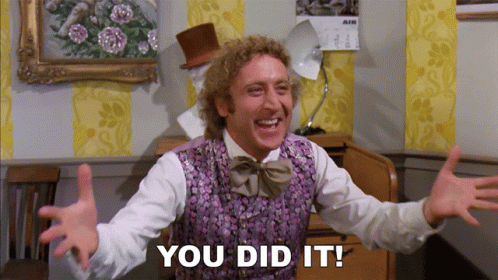 And that's it for this post! I hope you all enjoyed reading my fictional bucket list. Where there any in here that are on your list too? If not, what are some of yours? I'd love to hear from you all!! Next time I will be doing the 3 Bookish Things Tag! I hope to see you all there. Have a fantastic week Bookworms!
-The Paperback Princess 👑