Hello Bookworms, and welcome to another post from The Paperback Princess! I hope you all have been having a wonderful week! I wasn't sure I was going to get this one out tonight because I had so much schoolwork and other stuff to do, but I am a determined woman! Haha. Anyways, today I am going to be doing the Book Cake Tag, so let's get right into it!
1. FLOUR: A book that was really slow to start, but picked up as it went along
I would have to say the 'Jessica Darling' series by Megan McCafferty. It's one I am in still in the process of reading, but it definitely starts out slow in the very first book of the series. They get better as they go on, but yeah I would have to say this series for sure.
2. MARGARINE: A book that has a really rich and great plot
'The Harry Potter Series' by JK Rowling. It's obviously a HUGE series, with tons of writing, plot, etc. I just can't imagine how much it would take to create a world that massive. I know we aren't a fan of JK, but she definitely created a magical world for us all to go to!
3. EGGS: A book that you thought was going to be bad, but turned out to be quite enjoyable
'Hate List' by Jennifer Brown. Honestly I didn't give this book very much thought when I first got it. I figured it was just another high school story with brooding teenagers. Boy was I wrong! This book had a lot more depth than I gave it credit for. This book definitely makes you think. It's a hidden little gem in my world, I'll say that. I thoroughly enjoyed this one for sure!
4. SUGAR: A sugary/sweet book
'L.A. Candy' by Lauren Conrad. This book may have been about reality stars and a reality show, but it was a super sweet read. I really enjoyed the story, as well as the characters. I didn't expect much depth from this story to be quite honest, but I think it was a good fast read.
5. ICING: A book covering every element you enjoy
Hmm, this is is a tough one. I'm going to have to go with 'How To Find Love in a Bookshop' by Veronica Henry. This book really did have everything I enjoy in it. A magical bookstore, great characters, sweet romance, a strong plot, etc. This book is probably on my top 5 favorite books of all time.
6. SPRINKLES: A book series you can turn to for a little pick me up when you're feeling down
Okay so this isn't a series, but I can always read Sarah Dessen's books and just feel better instantly. I don't know what it is about her books, but they make me believe in hope and love and happy endings. Just really really great books!
7. CHERRY ON TOP: Favorite book of the year so far
This one was another tough choice for me, as I've read a lot of good books this year. I think I am going to have to go with 'When We Believed In Mermaids' by Barbara O'Neal. I read this book about 2 months ago, and even did a book review on it here. I LOVED this book so much. Between the gorgeous locations, heartwarming characters, and super exciting plot, I could probably read this book again and again and never get tired of it!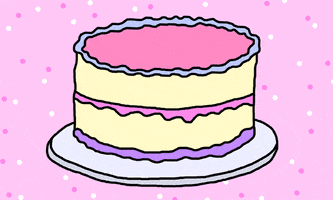 And that's it! Thank you so much for joining me on this post. I bad a blast with this one! Next time I will be doing the Reading Habits Tag. Join me here next time!!
– The Paperback Princess 👑