Welcome to another post, Bookworms! Today I will be showing off a book haul of a few books that I've just recently got. Without further ado, let's get straight into it!
Matilda by Roald Dahl
I personally have never read the book before, (and didn't even know that Roald Dahl was the author) but growing up I loved to watch the movie. I bought this book on Amazon because I wanted a chance to finally read it and add it to my growing book collection!
Here is the synopsis from Goodreads: 'Matilda is a little girl who is far too good to be true. At age five-and-a-half she's knocking off double-digit multiplication problems and blitz-reading Dickens. Even more remarkably, her classmates love her even though she's a super-nerd and the teacher's pet. But everything is not perfect in Matilda's world. For starters she has two of the most idiotic, self-centered parents who ever lived. Then there's the large, busty nightmare of a school principal, Miss ("The") Trunchbull, a former hammer-throwing champion who flings children at will and is approximately as sympathetic as a bulldozer. Fortunately for Matilda, she has the inner resources to deal with such annoyances: astonishing intelligence, saintly patience, and an innate predilection for revenge.

She warms up with some practical jokes aimed at her hapless parents, but the true test comes when she rallies in defense of her teacher, the sweet Miss Honey, against the diabolical Trunchbull. There is never any doubt that Matilda will carry the day. Even so, this wonderful story is far from predictable. Roald Dahl, while keeping the plot moving imaginatively, also has an unerring ear for emotional truth. The reader cares about Matilda because in addition to all her other gifts, she has real feelings.'
Charlie and the Chocolate Factory by Roald Dahl
This is another one I have never read before, but the original Willy Wonka and the Chocolate Factory movie was my all time favorite as a kid (I ruined the VHS tape from watching it so much) and is still one of my favorite movies today. I wanted to finally read the story that gave my favorite movie so much life. And of course also to add to my collection of books! I also bought this book on Amazon.
Here is the synopsis from Goodreads: 'Charlie Bucket's wonderful adventure begins when he finds one of Mr. Willy Wonka's precious Golden Tickets and wins a whole day inside the mysterious chocolate factory. Little does he know the surprises that are in store for him!'
Second Chance at Us by Stacy Travis
This book I actually got from a subscription box that I buy every month. It's called Romance Reveal Book Box. Every month you get 1,2,4,or even 6 books, depending on your plan. You also get to answer a survey about different romance tropes you prefer. They send books to you based on what your preference is. I have only been apart of it for two months, but I love it so much already. If you're interested in trying it out, the website is https://romance.revealbookbox.com/
Here is the synopsis from Goodreads: 'I don't believe in second chances. Then again, I didn't believe in love until I met Blake Fulton.

Fifteen years ago, we were opposites who didn't attract. He was quiet and kept to himself in high school. I hung with the cheerleaders and the rowdy football crowd.

But on the worst day of my life, he convinced me to ditch school, bought me a burger, and kissed me better than any of the football guys ever did.

Then he ghosted me and broke my heart.

Now he's back, all grown up into a charming, drop-dead gorgeous heartbreaker with mesmerizing blue eyes, a devilish smile, and a razor-sharp wit. He also owns some of San Francisco's trendiest restaurants and it's damn hot in his kitchen.

He wants to prove he's a better guy now. I just want to resist him.

But there's something about Blake… the way he ignites a fire that burns only for him, the way he knows what I need even before I do. The way he owns every kiss…

I could fall for him all over again.

But I don't believe in second chances. Will he be the one to change my mind?'
Lost in You by Amanda Bailey
This one was another book that I received in one of my subscription boxes from Romance Reveal.
Here is the synopsis from Goodreads: 'He sets her on fire with his touch. She owns him with just one kiss.

Madison Green is desperate to avoid the comments and judgements that come with flying solo at yet another family wedding. Her heart does a little flip when Shawn, who she's always harbored a secret crush on, offers to fake it with her for the weekend. What she doesn't expect is to catch feelings for the handsome guitarist as she struggles to figure out how much of what they are doing is pretend—and how much isn't.

There's nothing insincere about the emotions Madison stirs within Shawn Mitchell. The more time they spend together, the more intimate they become—and the more he wonders if he should have been the one at Madison's side all along. He never expected to lose himself in the lie they'd created. To crave her. To need her like he does.

When lines blur and then disappear completely, all that's left is their intense desire to be together—for real.'
Meet Me There by Judy Corry
Again, another book that I've gotten from my subscription boxes at Romance Reveal (I may be obsessed, but they send great books!) This one especially I am excited to read. It's definitely right up in my alley!
Here is the synopsis from Goodreads: 'A dark Chemistry lab. A fake British accent. It's all fun and games until somebody falls in love.

When sixteen-year-old, Ashlyn Brooks, runs into a sweet British guy in the dark Chemistry lab, she has no idea she's actually sitting in the pitch black room with her longtime rival, Luke Davenport. She also doesn't know that she's stepped into another one of the football captain's pranks. It isn't long before she's sharing things she's never told anyone, and starting to fall for the mysterious guy with a sexy accent who seems to understand her in a way no one ever has before.

When Luke's mom dies the summer before his senior year, he turns to pranking Ashlyn to keep his mind off his loss. But the more he gets to know her, the more he regrets using his fake British accent in the first place. Soon Luke is walking the thin line of keeping his lies a secret and wishing he could tell her that the boy she's falling for is really him.'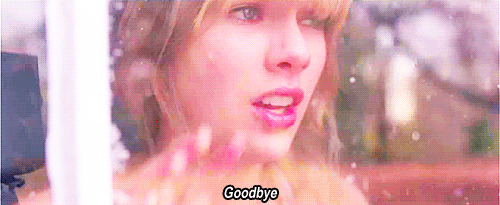 And that's it! Let me know what you think about the new books I've gotten. Have you read any of them before? What are you currently reading? Talk with me in the comments, I'd love to hear from you all!! ❤ Next post I will be talking about my TBR pile! I hope to see you all there.
Until next time Bookworms.
-The Paperback Princess 👑