Most readers have certain spots they love to go to when they want to devour a good book. Some are cozy and quiet like a book nook, some are on a park bench, or maybe even somewhere like a lake. Whatever spots call to you, they are all special places and can bring reading to the next level.
Here are some of my personal favorite reading spots! (Note: None of the pictures I am using below are mine. I don't have any actual pictures of my reading spots unfortunately!)
In My Bed
I'll just say it now – There is nothing better than reading in your bed. It's comfortable, warm, cozy, and (most of the time) quiet. I love to just turn on some soundscape music and cuddle under my comforter with my cat and a good book!!
On The Porch
I LOVE reading out on the porch on a nice summer's day. Vitamin D and reading at the same time? Yes please! Honestly there have been times that I've been out there reading all day long. It's just so peaceful.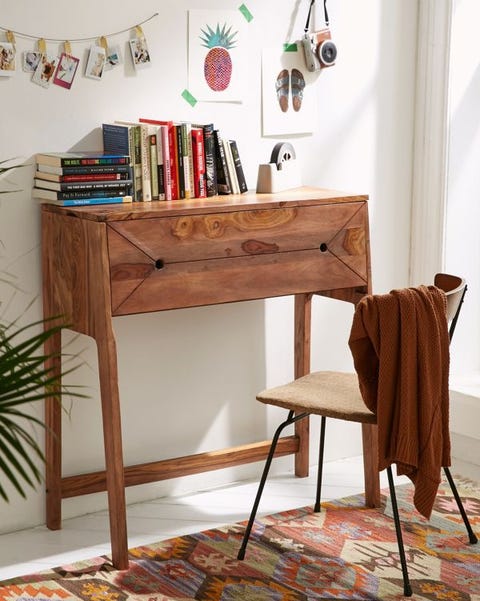 At My Desk
I don't do this very often, but if I am in the middle of doing something on the computer, I will read a book while I am waiting. I don't have the best desk or office chair, so it gets uncomfortable pretty fast. Still, I do like to do it on occasions!
On The Couch
Reading on the couch kinda goes along with reading in bed. It's comfortable, (usually) quiet, and warm. I still prefer reading in bed over the couch, but I definitely like reading on the couch on occasions.
At The Pool
I don't get to read at the pool very often because I don't own a pool, and there isn't one near where I live. BUT I adore getting to read by the pool when I can. It's so relaxing and peaceful to me and helps make the water locations in the books even more real. (I think all water makes me feel this way!)
At The Beach
This is another one that I don't get to do very often because of where I live, but I also think this might be my most favorite place to read of all time. I LOVE the beach and everything about it. Reading there is so extremely peaceful and serene and it just makes me never want to leave. Also, if reading a book with a beach location, being at the beach yourself is extraordinary!
And that's it! Thank you all for joining me on this post. I really hope you enjoyed learning some of my favorite reading spots! What about you? What are some of your favorite reading spots? Let me know in the comments below!! Be on the lookout next time where I will be doing a book review of "On Writing" by Stephen King. Until next time!
-The Paperback Princess 👑