It took me a long time to come up with these four books because I have so many that I love. Personally I am not a huge fan of re-reading books (I know, I know), so these books that I have chosen are (obviously) from my favorites , and also are the ones that I actually HAVE read more than once. But honestly I think it's pretty normal for avid readers to have such a hard time figuring out which book, out of the thousands they have devoured, is their favorite book out of all of them.
So without further ado here are my favorite books, and why I love them.
Genre: Young Adult, Fiction, Romance
Number of Pages: 322
The very first time I read 13 Little Blue Envelopes I think I was about 15 or 16 years old. The number 13 in the title was the deciding factor for me to read it. ( I have a thing for the number 13, always have) While the 13 may have been the reason I started it, the actual story, beautiful locations, and characters in the book were what inspired me to finish it. If I remember correctly I think I finished this one in just a day or two. I'll give a brief summary of what the book is about.
The main character, Virginia or Ginny as she goes by, is given a package with 13 little blue envelopes in it. Inside the first envelope is $1,000 and a request that she is to buy a plane ticket. On this fun little adventure of hers Ginny travels to London, Scotland, Rome, and many more places. One of the reasons I love this book so much is because it feels like you are actually traveling with her. You are there with her on that plane, or on that train. You are seeing the sights she is seeing. It really does transport you to those places. This book has wonderful imagery and inspired me to want to travel to beautiful places like Ginny does. Especially London!
I think this book will always be a definite favorite of mine. There is a sequel to it, The Last Little Blue Envelope, that is a really great sequel/ending to the story of Ginny, but as most sequels go it wasn't the best. I definitely recommend the read though if you want to continue Ginny's journey after reading the first book.
Genre: Young Adult, Mystery, Fiction
Number of Pages: 288
I'm sure you will notice the number 13 in the title once again; I told you! But joking aside, this is not a happy story. This isn't the kind of story that is going to make you feel de stressed and relaxed after reading it. No, this book will rip your heart up and make you feel things. Make you THINK about what you do and say in your normal everyday life. Now I know this book was made into a Netflix series, but we aren't going to talk about that. (Mostly because I really wasn't a fan of the show and how they took the book idea and ran with it in so many directions) This book is real. It's raw. It's emotional. The story and the characters themselves are all wonderfully thought out. And as with most good characters, you find yourself stepping in their shoes and really LOOKING at who are they. Let me give you a short summary of 13 Reason's Why by Jay Asher.
The main character in the story, Clay, comes home from school one day to a package on his front doorstep. There is no name or return address on the outside. When he opens the package he finds 13 cassette tapes. In those tapes Hannah Baker, who had committed suicide 2 weeks prior, tells Clay that he is one of the 13 reasons why she decided to end her life. What follows is a chilling tale of a depressed and suicidal teenager, and what led up to her inevitable suicide.
Like I said, this book will make you think. It will make you feel. And maybe, just maybe, it will make you stop and think "What if I was in her shoes?"
Genre: Fiction, Romance
Number of Pages: 336
The Bookstore by Deborah Meyler is the novel that inspired me to want to open up my own bookstore. I've read quite a few books that have been about bookstores, but this story was completely different. Sure it IS about a bookstore, but is so much more than just that. It's about the quirky characters in the story, the passionate feeling of just LOVING books, in every single thing that they are. Upon finishing this story, I wanted more than ever to read, read, read! And open my own bookstore. Not one exactly like in the story, but something like it. Maybe I was searching more for the feeling I felt was in the bookstore. The passion for books, the relaxation and comfort. Like coming home from a long day at work. I wanted to create a place like that. Let me give a brief summary of this gem of a novel.
When Esme Garland finds out she is pregnant, her life changes. Before even being able to tell her boyfriend about the baby, he dumps her. Telling herself she will be fine alone, Esme is determined to stay in school, keep her baby, and find a part time job to make ends meet. And then she finds herself at The Owl. A second-hand bookshop with a passion for books and reading, and even more colorful characters than you can imagine. In this bookshop Esme's life will change, and the family she finds there might just be what she needed all along.
I just really adore this novel. It's a gem through and through.
Genre: Young Adult, Romance, Fiction
Number of Pages: 440
Let me just start this off by saying I LOVE Sarah Dessen. I 100% own every single book she has ever written. Every story she writes is just so fantastic and real. I won't lie, I can devour one of her books in less than a day. She just speaks to me, in story and in writing, and I am always so excited to read the next thing she comes out with. Saying that, this story hit me a lot different than the rest of her novels. For one, this story took place on and near a beautiful lake. (You know me and serene water locations!) Another reason is that this story felt…older. If you know Sarah's work, it's mostly teenagers in high school going through life's trials and all that. This one still kind of has that, but it FEELS more grown up. The characters feel older. They are all more diverse. Not so…perfect? There is much deeper back story in this one than in her other novels. The whole thing feels more adult, if you will. Now let me give you a short summary of The Rest of the Story by Sarah Dessen.
When Emma Saylor is sent off to spend the whole summer with her dead mother's family who she doesn't know very well, she is understandably nervous. The only thing she remembers of her mom are the stories she used to tell Emma of the big beautiful lake that she grew up on when she was a girl. Once there, Emma is thrown in with a bunch of quirky characters, including her old best friend Roo who she used to play with at the lake when she was a baby. Through this summer Emma finds out more about her mother, her family, and the sparkling lake that surrounds them all.
Being such an avid fan of Sarah Dessen, I can wholeheartedly say that this is my favorite novel of hers so far. This one is definitely a book I can re read over and over again!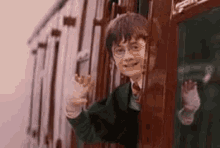 And that's it! I didn't realize how lengthy this post was going to be, so kudos to you if you made it all the way through! I hope you enjoyed seeing some of my favorite books. Tell me yours in the comments! I'd love to hear from you guys ❤
Join me on my next post where I will be revealing some of my favorite places to read!!
-The Paperback Princess 👑